ALiS enables high throughput screening of nanoparticle formulations and mRNA candidates in early-stage development.
This platform significantly accelerates discovery projects by performing numerous reactions – as much as 96 experiments in a day – collecting as little as 250 μl per sample and using automated washing cycles to avoid cross-contamination.
Advantages of the Automated Library Synthesis Sytem (ALiS)
Monodispersity: Excellent PDI and encapsulation efficiency.
Precision: Accurate control, robust & reliable results.
Automation: Walk away during experiments increasing lab efficiency.
Scalability: From 200 μl to continuous production.
Flexibility: Easy to set up and modify parameters.
Speed: Rapid optimization timeframes.
Cost saving: Reduced reagent use and reusable chips.
High throughput: Aspirate from and dispense into 96 well plates.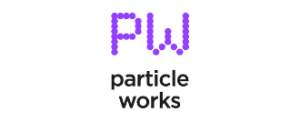 Discover the story of Particle Works
Read the review Particle Works is optimizing mRNA-LNP Formulation with automated microfluidic systems on Medical Industry Today.