The Phoenix family of products includes an advanced cell design, a six‐cell manual sampling system with a compact footprint, and an automated sampling system capable of testing up to 24 diffusion cells at once.
The Phoenix RDS Robotic Diffusion Station refines the art of diffusion testing by incorporating Teledyne Hanson's breakthroughs in four areas:
diffusion cell design;

heating and stirring;

automated sampling and collection;


computerized control. 
The dry heat diffusion cell at the heart of the system delivers significantly improved test results as compared to traditional water-jacketed, displacement-sampling systems. 
The precision heating and stirring components built into each of the six-cell blocks provide outstanding control of temperature and speed. Automatic sampling and collection are accomplished through a syringe driven probe on an XYZ platform controlled by Teledyne Hanson's sophisticated Diffusion Master software. 
The automated system mimics the way sampling, collection, and media replace are performed by laboratory analysts when working manually, while simultaneously reducing the potential for variances due to procedural inconsistencies. The modular design of the six-cell dry-heat block allows you to move smoothly between manual and automated methods when scaling to higher numbers of experiments.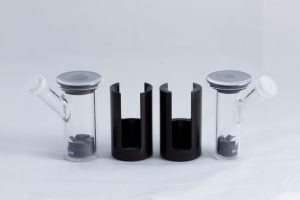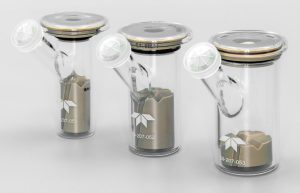 Configurate your own system
Our partner Teledyne Hanson has an unique configurator, try it out here, or just contact us, to configurate your system with one of our specialists.